So I bought a dress from Zara last year and in the dressing room, I read the care label. It said, "Do not wash." But also "Do not Dry-Clean." Uh, what? When I asked the girl behind the counter how to clean this dress, she looked at me like I had just asked her for a large plate of Fettuccini Alfredo. *Shrugs * No idea. I bought it anyway, because I know what to do with it.
Here's the real secret of care labels: Clothing Manufacturers use the "Dry-Clean Only" label as a Get-Out-Of-Jail-Free card to release them from any responsibility for shrinkage or garment damage while washing. Most garments can, in fact, be washed at home. The problem is; the only real way to find out if a "Dry-Clean Only" garment is actually washable is to experiment. Be brave and go slowly. You can do this! Here's how: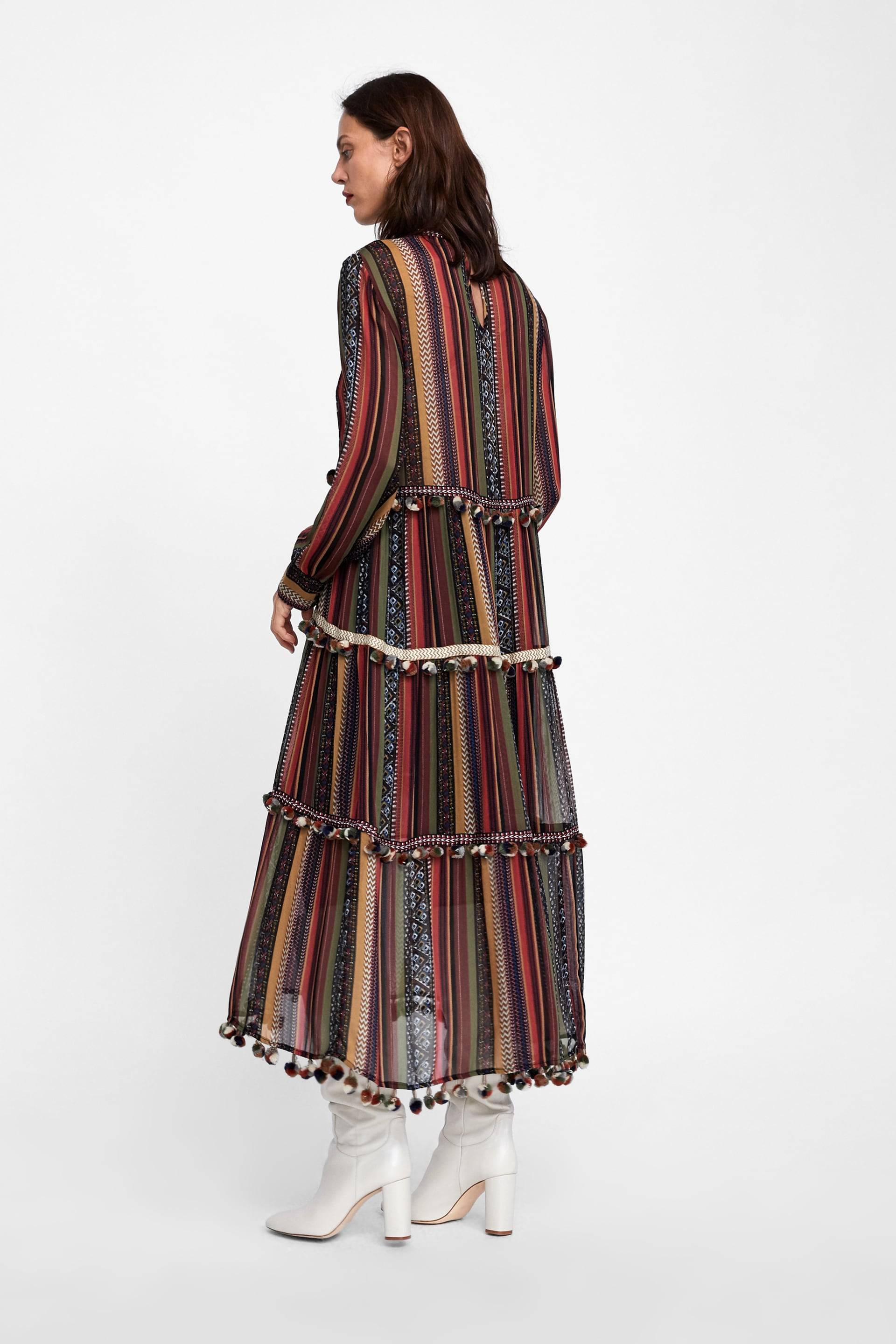 Wool Suits & Coats:
I only dry-clean these once a year before

storing in canvas

, never plastic.

But I do make sure I treat the collars and cuffs with Garment Groom each time I hang them back up. A good overall spritzing isn't a bad idea either.
Make sure you let them dry completely before hanging them back in your closet (on a

proper hanger

) or they'll make everything else musty.
Silks
Before washing you should test for color fastness by running a damp, white cloth along the inside seams. If there's no color transfer, you're good to go.

Hand wash in a basin using cool or lukewarm water and

liquid detergent

.

Don't use too much soap. Measure a tiny amount with a

laundry-measuring cup

so you don't overdo it.

Don't scrub. Squeeze soap through and rinse carefully.

Roll in a

thin terry towel

to squeeze the excess water and hang to dry.

You can iron (inside out, please!) with a warm iron.
Beaded or Embellished Things:
Garments with beading, sequins (or pom-poms like my dress from Zara) can't be safely washed OR dry-cleaned without damage to the embellishments. I use a

plant-based, spot cleaner

after each use and it's never failed me yet.
Dark Denim:
I employ the same

spot cleaning

technique with raw denim if I want it to stay sharp and dark.

Once they need to be washed, I throw them in a delicate cycle, with

liquid soap

and cool water. Hang to dry.
Leather & Suede:
For leather, I just spray and wipe with a

plant-based leather cleaner

. Get one without silicones or weird chemicals because you absorb those through your skin while wearing shoes and clothing.

For Suede, I use an

inexpensive brush and suede eraser

to lift off surface dirt and then hit it with Garment Groom to remove stains.
If you follow these basic rules and use common sense, you can carefully disregard the care labels on most of your Dry-Clean only favorites. Spend your money on more clothes, not dry-cleaning!
xmk
Ps. This is my Zara Dress! I ended up machine-washing it and it still looks and smells amazing.