What it is: Premium pumps for our amber bottles. The 17oz. pumps come as a pair while the 32oz. pump is a single unit.
Why we love them: These aren't the cheap, hollow, sharp-edged pumps you see on Amazon. These premium pumps are made from single molded PET plastic. 
Good to know: Choose between the 17oz. and 32oz. pumps for our amber glass or plastic bottles. 
*32 OZ Pumps come with white neck and fit 28/410 neck size

Customer Reviews
Write a Review
Ask a Question
03/01/2021
Love my products
Awesome find!
Samantha J.

United States
09/26/2020
Great pumps
These work well. Nice to have a couple replacements, or for use with the big bottles of soaps.
Michael K.

United States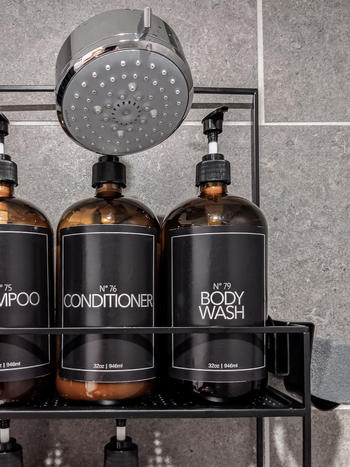 08/19/2020
Overall Great Pumps
Purchased the 32 oz pumps. Work good for my amber glass bottles. The only thing I personally dislike are the white necks because they pop out against the dark colors.
Nataliya G.

United States
04/02/2020
Loooove
So perfect for my kitchen
Lydia B.

United States
03/02/2020
Great
Great hand washed and cream
yisha z.

United States