You asked, and we delivered. Glass bottles are the container of choice for people trying to buy less plastic. That's why we decided to offer glass versions of our iconic amber bottles. We even made branded peel and stick labels and offer triggers or pumps for each of our products so you can create your perfect range in 100% glass, plastic-free bottles.
They're the same size as our recyclable (and endlessly refillable) 17oz. PET plastic bottles, but in real amber-tinted glass that can be refilled forever with everything from your favorite Murchison-Hume products to bubble bath or body oil.
Quite apart from the obvious eco-street cred, amber glass bottles are the go-to styling trick of the super organized. We love them as a stylish and highly sustainable alternative to plastic packaging.
They read like fancy skincare instead of cleaning products (just be careful in the shower).
Ps. Our DIY labels are super easy to apply and removable if you need to re-position them. This is how:
---
Gather your supplies. You'll need:
2 x Clean Dish Towels

Empty bottles

Trigger, pump or closure of choice

DIY labels

Glass Cleaner

Small funnel (optional)

MH refill or product of choice.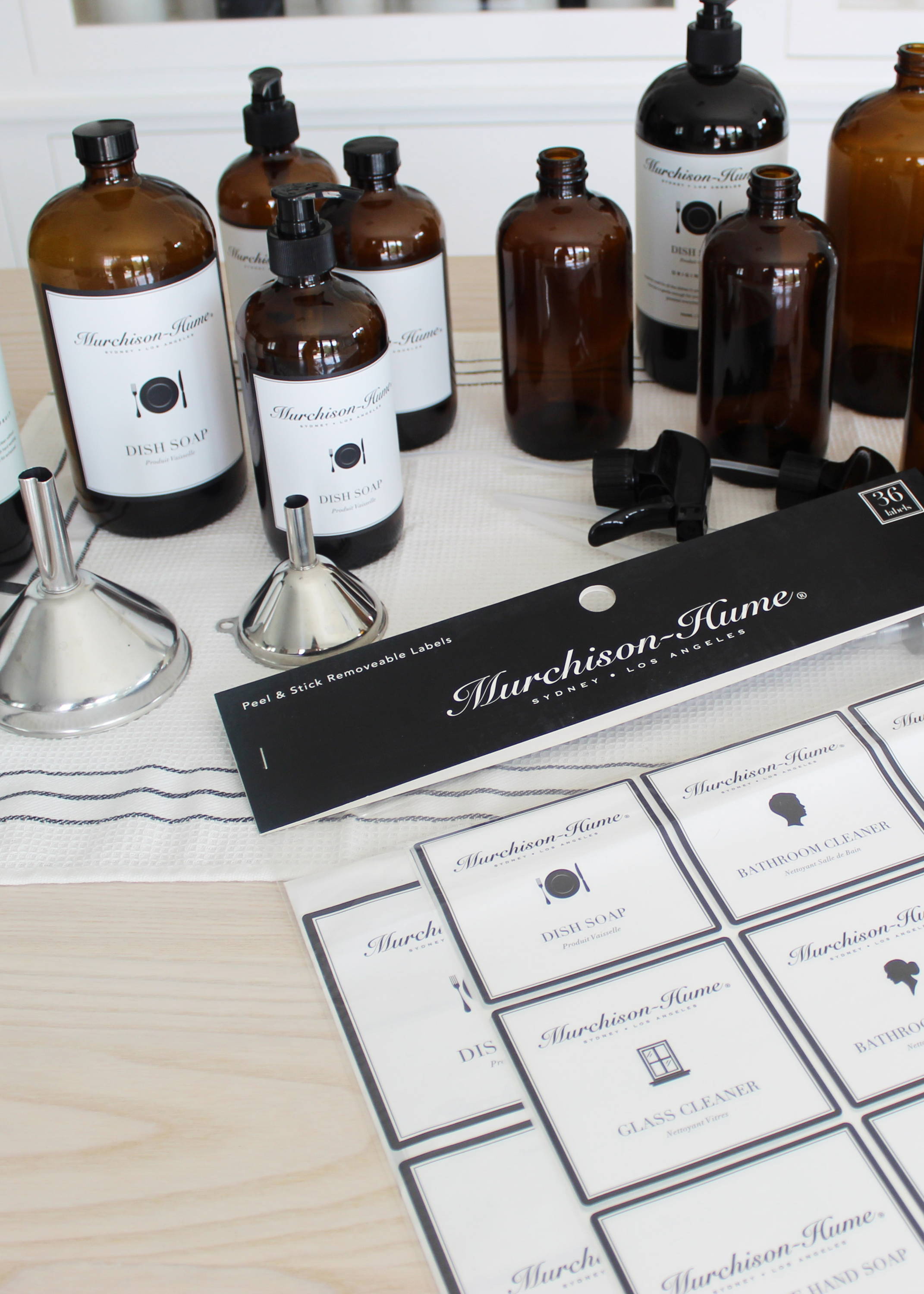 ---
How to do it in 10 Easy Steps: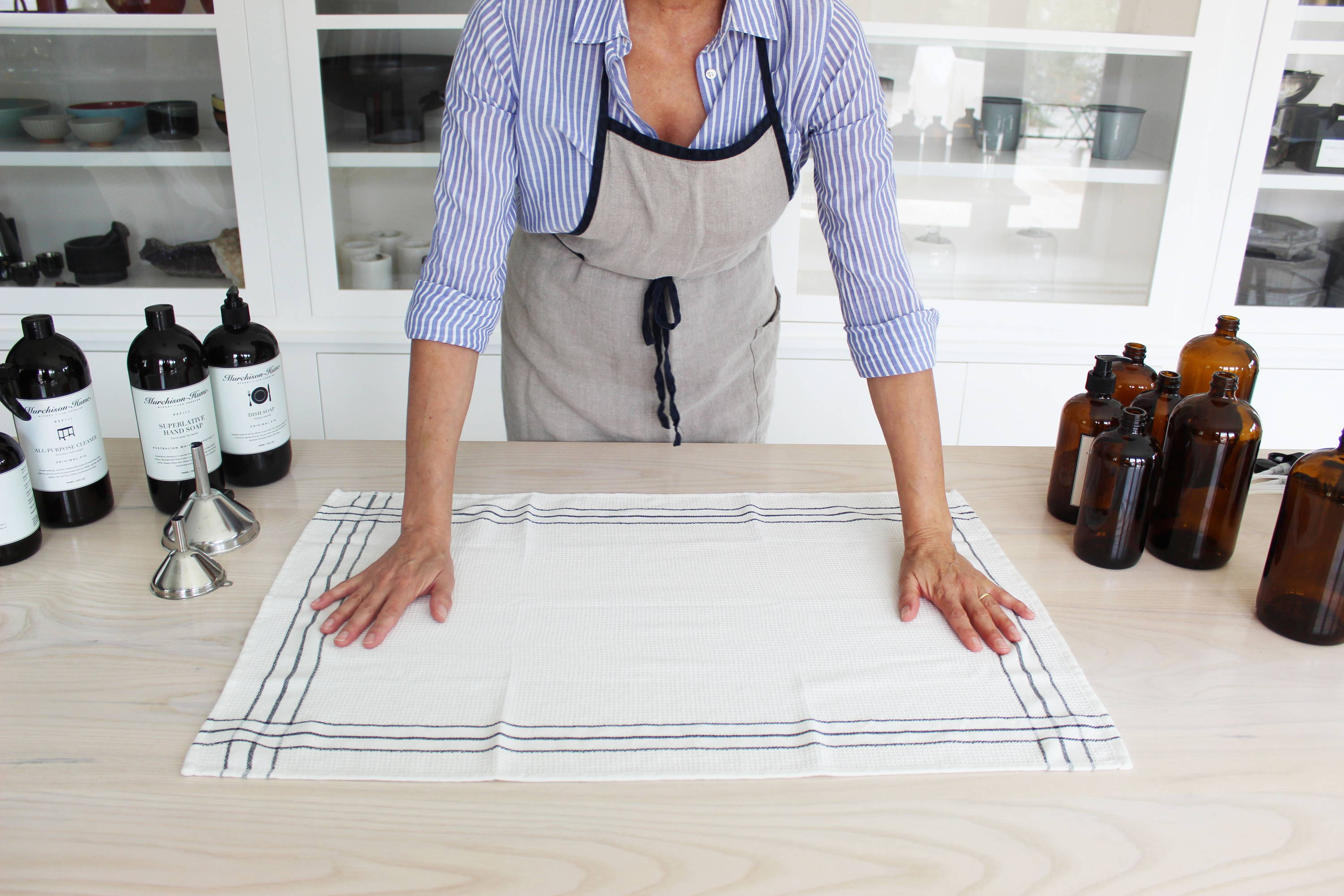 1. Use a flat surface and a clean Dish Towel to cushion your bottle.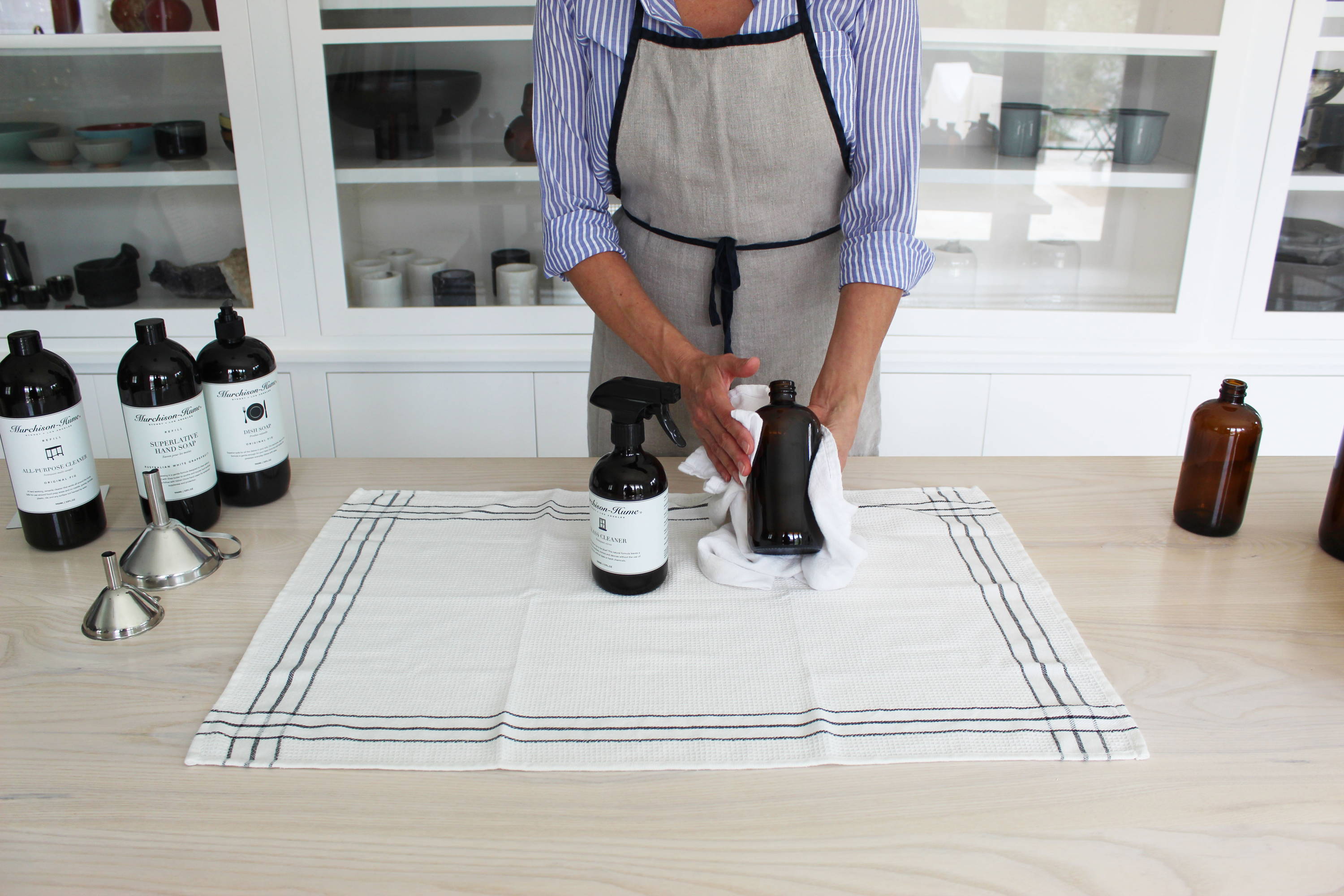 2. Lightly spray your Dish Towel with Glass Cleaner. Dry completely. BTW: We like flour sack cloths for cleaning glass because they're so thin and mostly lint-free.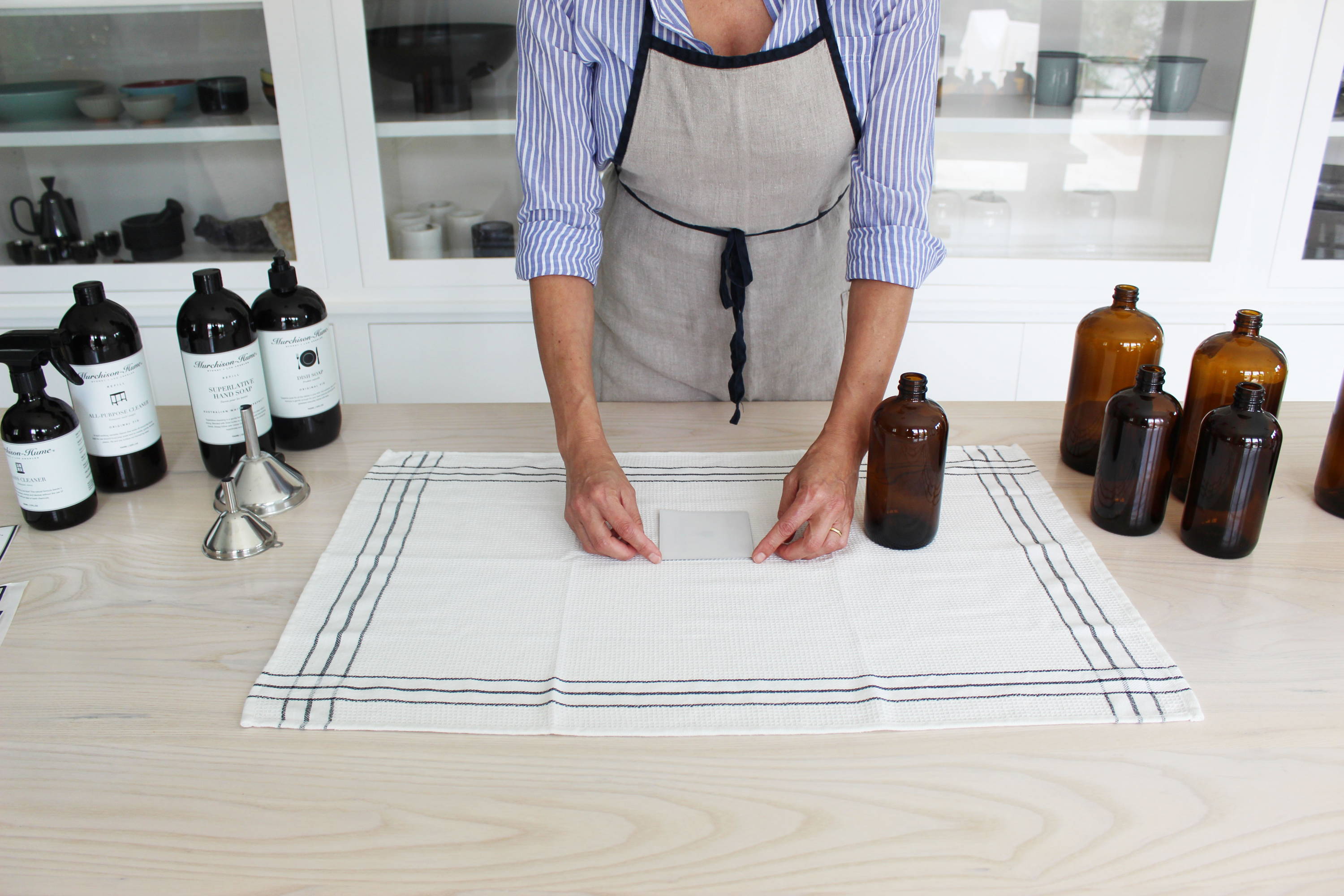 3. Peel your selected label and place it sticky side up on your Dish Towel. Make sure you orient it so the logo is at the top of your bottle or it will be upside down!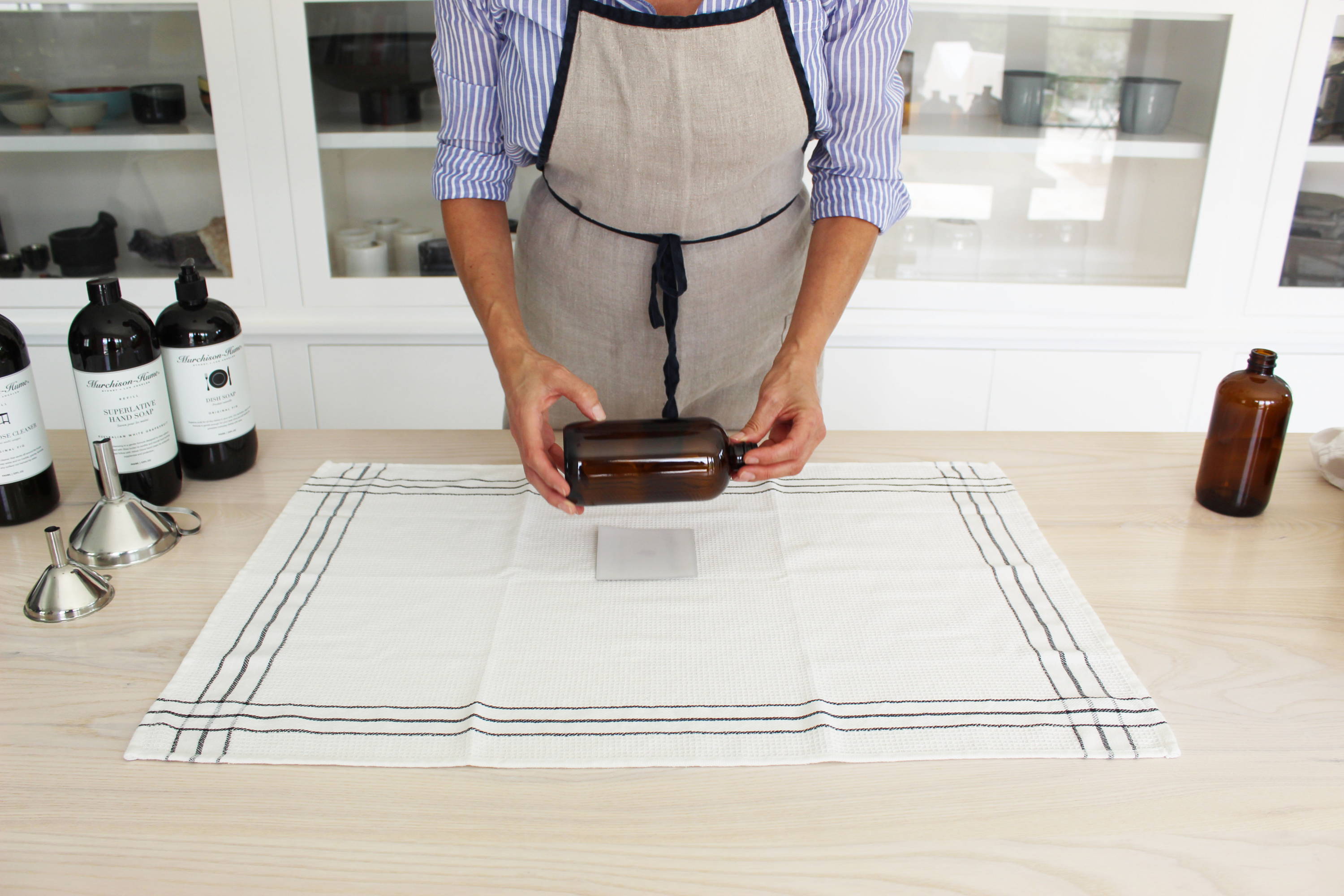 4. Hold the bottle by both ends horizontally a couple of inches above the label.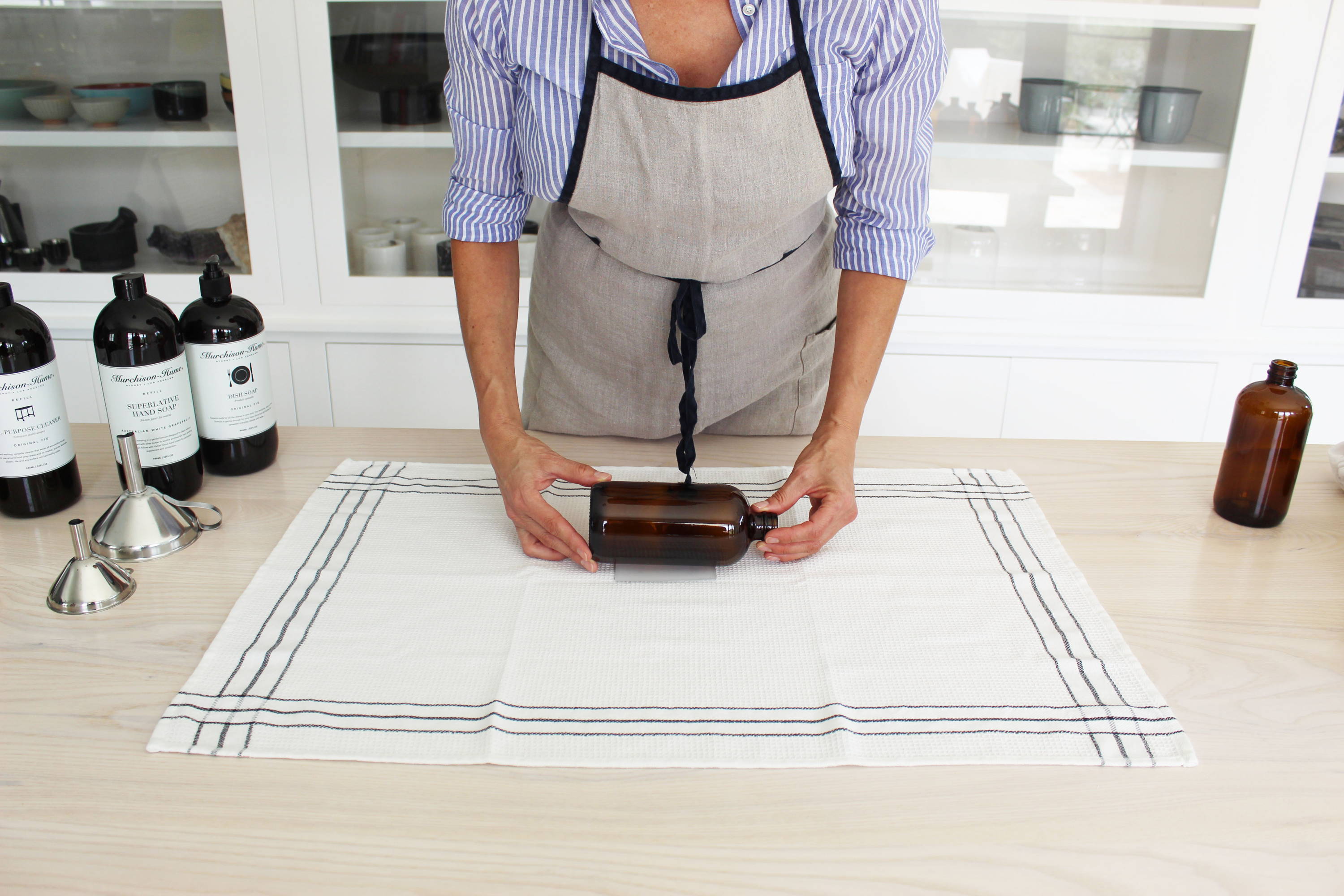 5. Gently lower the bottle until it makes contact with the middle of the label.
6. Press down and roll the bottle slightly back and forth, so that the label is stuck in the middle only.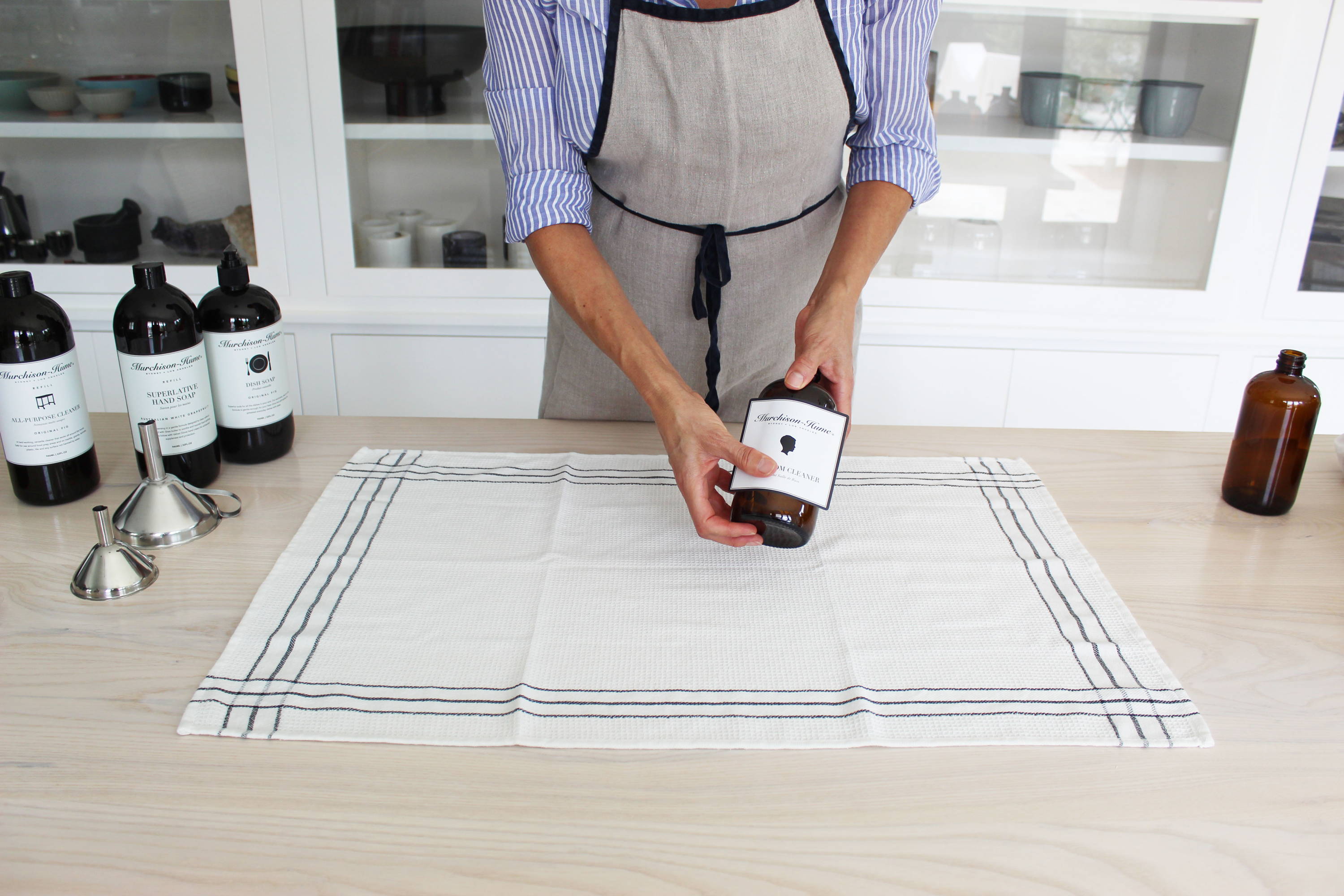 7. Stand the bottle up and smooth down the label with your thumb and fingertips.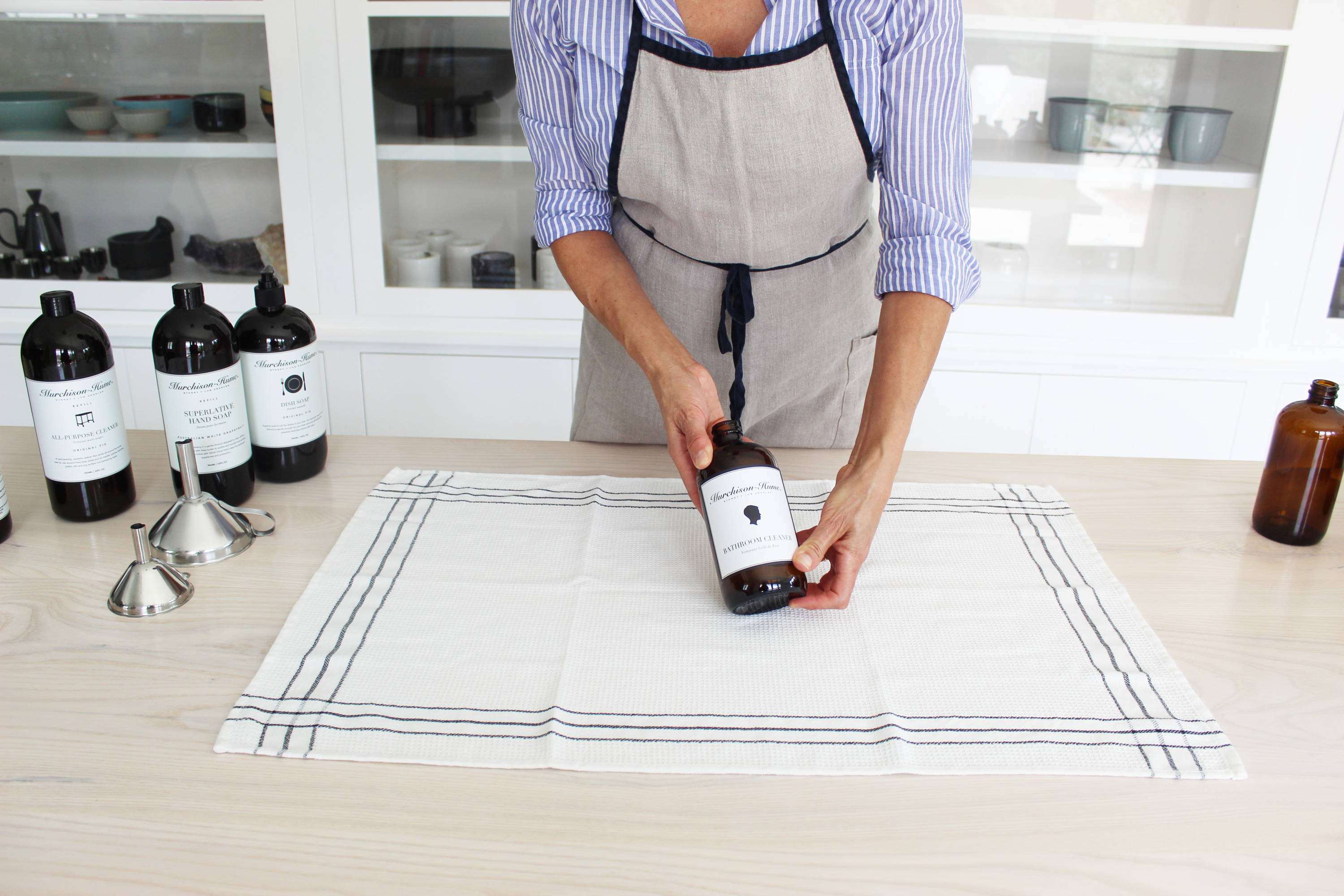 8. Go slowly to avoid getting bubbles or wrinkles in the label.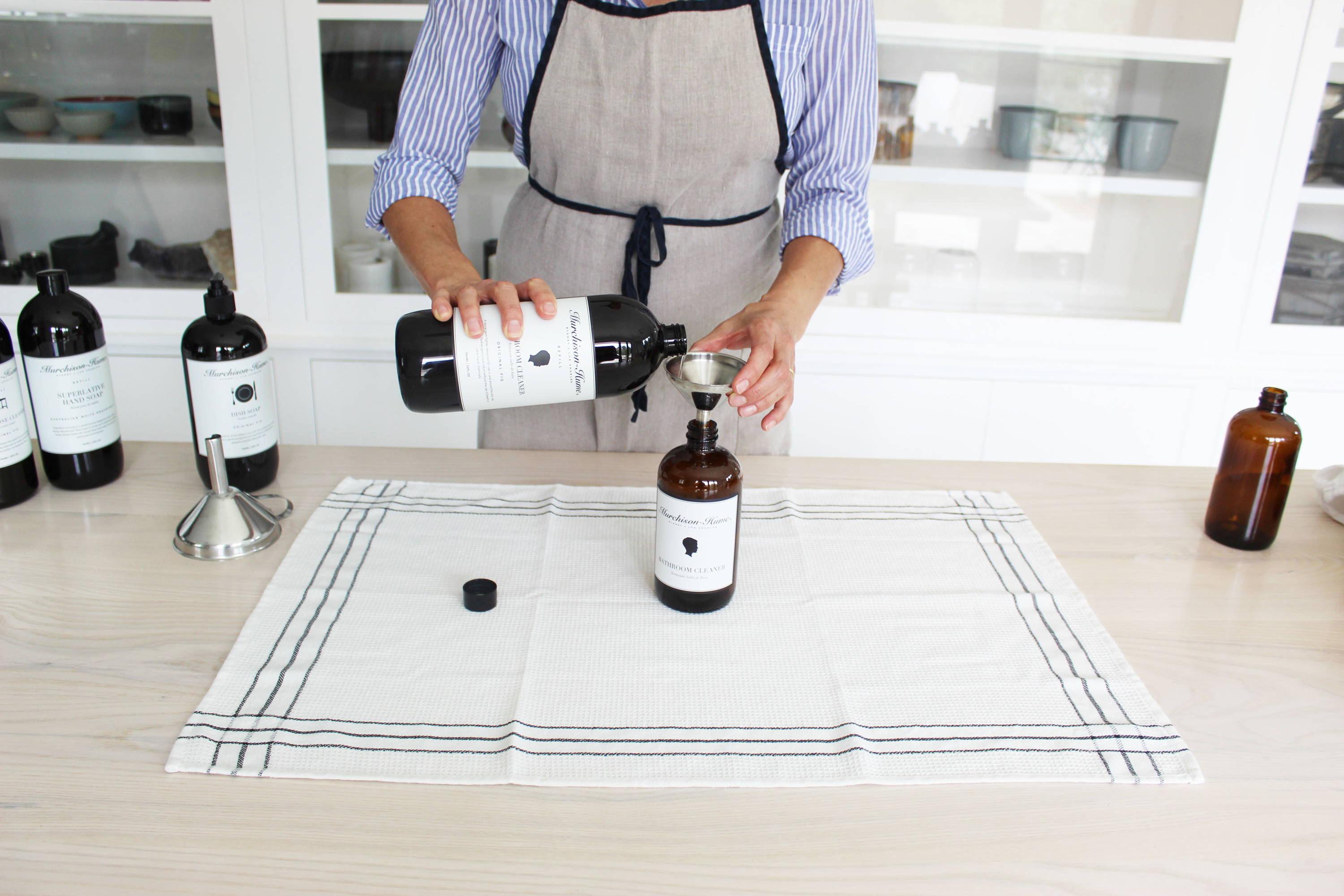 9. Decant (we use a funnel) and revel in your organized joy.
10. All done! Happy Spritzing!
---