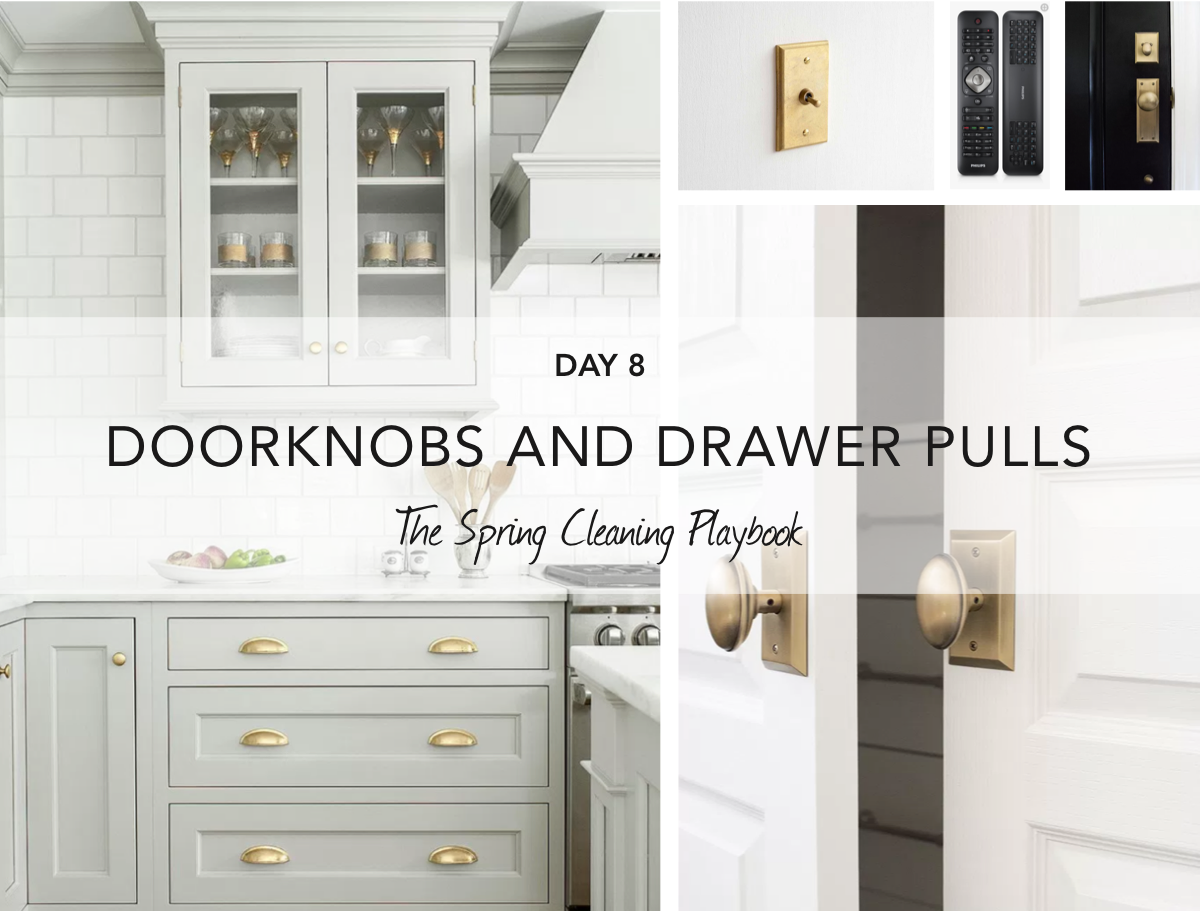 Cleaning the surfaces you touch everyday is important! Most people forget to clean these spots, but targeting these "high touch" areas will go a long way toward lowering the bacteria count in your home (and also help to keep everyone healthy).
TIME: 30 to 90 minutes
YOU'LL NEED:
• Thin, lint-free cloths. (I like these "

Tekla

" ones from IKEA):
HOW TO DO IT:
This is an easy Spring Cleaning activity, but you have to be thorough! I suggest you arm yourself with the All-Purpose cleaner and a cloth and walk out of your front door. Start with your doorknob and doorbell and keep going, spraying and wiping EVERYTHING you touch on the daily from the moment you get home until you turn off the light to go to sleep.
These include:
• Front Doorknob and buzzer
• Interior doorknobs
• Doorjambs
• Light switches
• Alarm key pad
• Lamp knobs and pulls
• Drawer pulls and cabinet knobs
• Fridge handle
• Telephone receiver and dial pad
• Remote controls and game controllers
• Faucets and tap handles
• Toilet flusher
• Medicine cabinet handles
• Digital devices and keyboard (TOP TIP: Swap over to glass cleaner to do the screens). Spay the cloth, obviously, not the device.
Done! You deserve a treat. I suggest a new organic lip balm.
xmk