Why you need to ditch plastic straws for good
Last summer, we read a few reports about the staggering amount of plastic straws that end up in our oceans and landfill. Spoiler alert: over 500 million EVERY DAY.
After seeing a particularly horrifying video (Warning: Graphic) of a sea turtle getting straws pulled out of his nostrils, we vowed then and there to give up straws completely. We're grown ups! We don't need a straw!
Except sometimes, we do. Smoothies, Boba and cocktails are just better with a straw. Plus, if you're on the go, you really kind of need one (especially in the car). The paper versions are ok for a while, but lack the structural integrity of plastic.
It was a problem.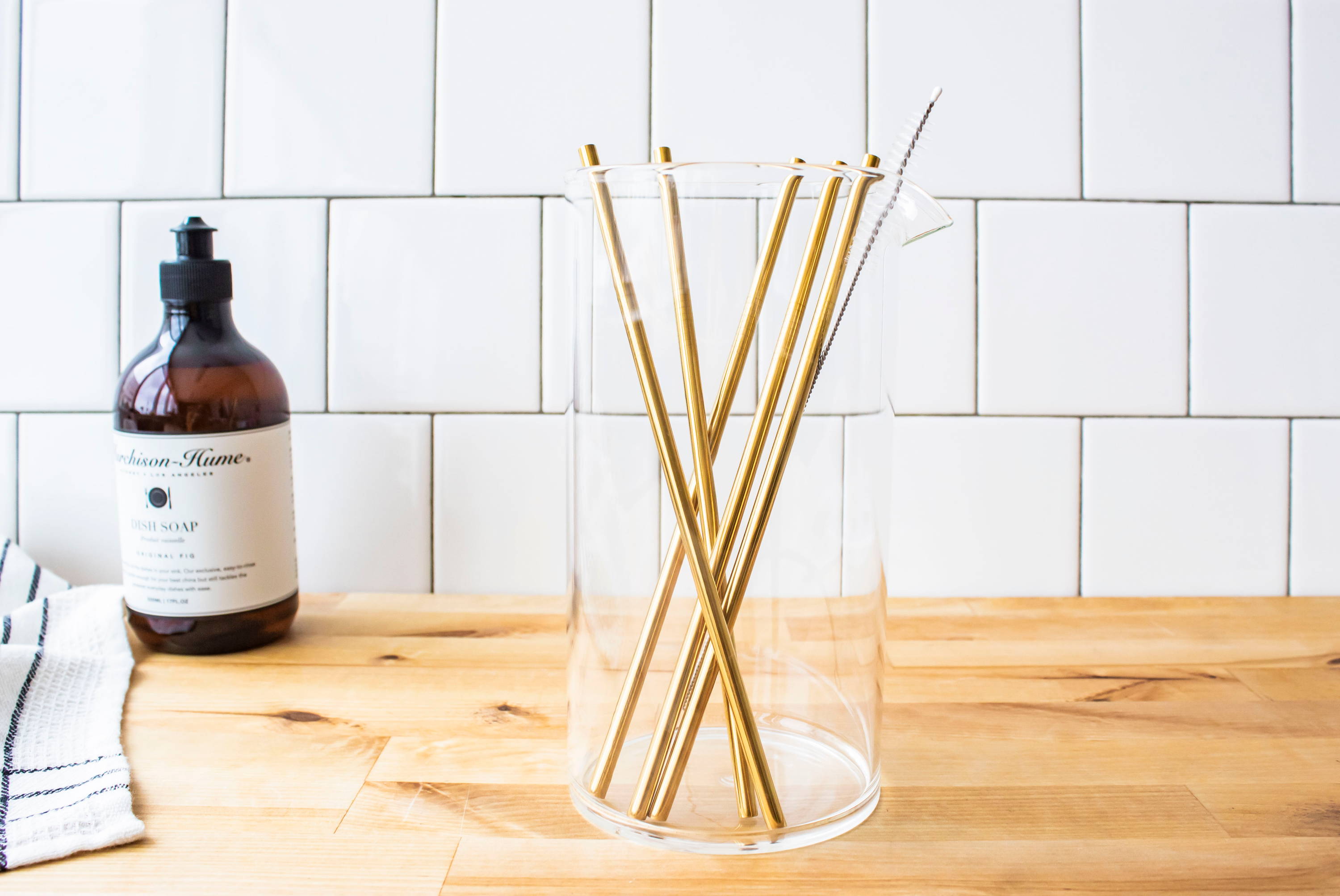 So, we solved it. We found this gorgeous set of brass plated 18/10 stainless steel straws that come with their own nifty cleaning brush. Of course, we had to make it look good (this is Murchison-Hume, after all) so we packed them in a washable linen zipper pouch that you can just throw in your bag and take anywhere.
It took us a minute to get used to saying "No straw, thanks," but knowing we have a chic alternative on us made it so much easier. Plus, we love the look of it. They make us feel good and frankly a little smug, and that's not a bad way to go through the day.
xmk
---