WHAT IT IS: The first all-natural, anti-fungal + restorative treatment for both nails AND cuticles. It brightens nail plates, fights infection and keeps the skin around your nails and toenails soft and supple.
WHY WE LOVE IT: It's the best detox you can get between manicures and pedicures. The glass roll-on bottle means we can use it at home, or on the go. Our naked nails look so good; we rarely even bother with polish anymore.
HOW TO USE IT: Apply Detox oil 2 times daily to affected nails. Apply Cuticle oil as needed to banish dryness and maintain supple skin around nails.
GOOD TO KNOW: Use it regularly to maintain healthy nails and cuticles. Also eliminates foot odor.
DETAILS: (5ml each) Roller ball application. Glass bottle.
Ingredients:
DETOX OIL: Melaleuca oil, almond oil, apricot kernel oil, calendula oil, lemon myrtle oil, sweet basil essential oil.
CUTICLE OIL: Almond oil, grapeseed oil, kiwi seed extract, castor seed oil, tocopherol, jojoba oil.
Customer Reviews
Write a Review
Ask a Question
12/10/2020
I recommend this product
Helping Hands
I needed this in my routine. After countless months of cooking, my hands were a wreck. I love the role ball. This box of treasures has reminded me to slow down and remember to take care of myself.
Katherine
United States
11/11/2020
I recommend this product
Great product
Smells great and very moisturizing.
LB
Laura B.
Canada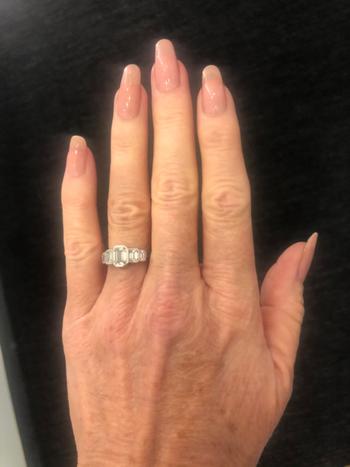 11/09/2020
I recommend this product
Heales nail detox rocks
Worried about what my nails were going to look like once nail salons closed due to covid. I turned directly to home nail care and incorporated Heales Nail Detox into my regime. Turns out my cuticles didn't need the biweekly salon treatment AT ALL! Nail Detox worked wonders. I'll be buying this product as Xmas gifts for my friends. I was the guinea pig for the trial and the results are fantastic. I used the other bottle for my toes to keep away any potential fungus problems. Nailed it Heales.
Leilani
United States
08/30/2020
I recommend this product
Good stuff
Really like this product. My nails are so dry and this helps a lot.
Kerri H.
United States
07/22/2020
I recommend this product
It appears to be helping
I have been sporadic about using the nail detox kit, but it does appear to be helping. I absolutely love the fragrance of the oil.
Denise L.
United States